Home slider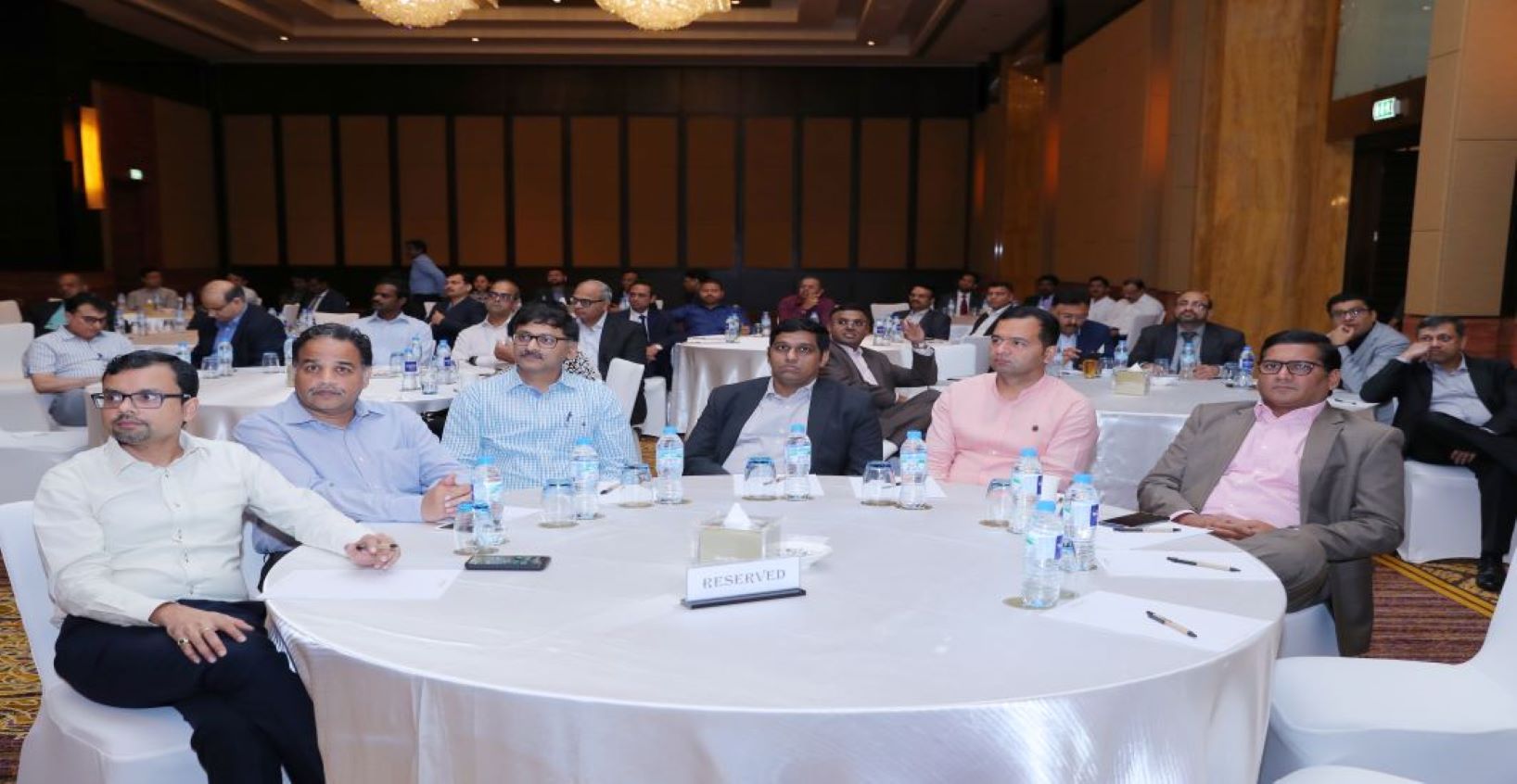 CA Ashish Bhandari
chairman@icaiauh.org | +971 50 837 4073
Aashish is an Associate Member of ICAI since 2005, MBA (Finance) from Rajasthan University, Jaipur and CMA from IMA, USA. He served on various committees and sub-committees of the Chapter since 2006 before being in Executive Committee as a Treasurer in 2013. Last year he served the Chapter as Vice Chairman. He is working with Abu Dhabi Investment Authority as Specialist - Corporate Actions in their Operations Department.
He wants to be a part of this Chapter and use his experience of last 11 years in the committee to take the Chapter to new heights. Though his main areas of focus would be to increase Membership base and provide exceptional Professional Development events but he will fully commit himself for the benefit of members and their families.
He thinks himself as a team player and would serve the Chapter as a dedicated committee member.
CA Neeraj Ritolia
vicechairman@icaiauh.org | +971 50 667 6305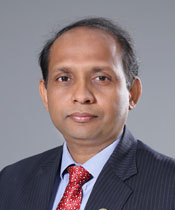 Neeraj is an associate member of the ICAI since 1996 and has been part of the Committee of last six years. He has also served in the Executive Committee of ICAI Doha Chapter as Treasurer and Secretary. He is CFO at Oldendorff Carriers Transshipment, and has over 23 years of post-qualification experience in the profession.
He believes in giving back to the society and therefore intends to continue and remain committed to be the part of the Abu Dhabi Chapter committee
CA John George
secretary@icaiauh.org | +971 50 112 0755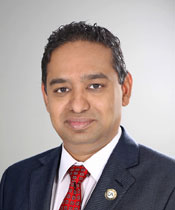 John is an associate member of ICAI and has over 17 years of post-qualification experience in India and Middle East.
He presently works with Emirates Business Group as Group Financial Controller. Prior to this, he was with Baker Tilly Middle East, Unibeton Readymix (Al Fara'a Group) and K S Aiyar & Co (then part of Grant Thornton).
John has conducted several trainings programs and seminars for clients and employees on VAT, IFRS etc.
He is also a faculty on VAT with The Institute of Chartered Accountants of India, Dubai Branch, UAE.
CA Krishnan Narayanan Venkat
treasurer@icaiauh.org | +971 50 568 4456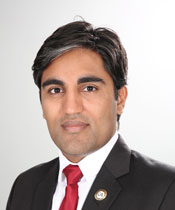 Krishnan is a Chartered & Cost Accountant, been in this region for the last 20 Years. At present he is working as Finance Manager in Royal Jet (VIP Charter Airline).
It has always been his passion to explore newer areas of professional work and he personally finds it satisfying dealing with newer challenges cause it enables him discover the professional in him.
Actively involved with the Chapter on various roles for the last 3 years , he strongly believes he has done his duties with sincerity and passion and fulfilled the expectations of the Chapter. He look forward to serve once again by joining hands with each one of you in building a great professional network and take our profession forward with reverence and commitment.
He is a Passionate Toast Master and associated as a mentor for Gavliers Club in upbringing youngsters to remove the fear of public speaking and improve their leadership and communication skills.
He is a believer of the phrase "Opportunities are created", hence coming together as professionals help us create a synergy of knowledge and professional development that will benefit our fraternity at large.
CA Priyanka Birla
membership@icaiauh.org | +971 50 725 1552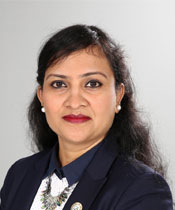 Priyanka is an Associate Member of the Institute of Chartered Accountants of India and a finance professional having worked in various domains across finance with multinational organisations including KPMG, Schlumberger. A dynamic and versatile individual ventured into entrepreneurship and heading region's Super brand Consulting & Advisory firm – NIMAI in Abu Dhabi since 2017.
She is a yoga enthusiast and passionate toastmaster by vocation and an avid seeker and learner on personal front.
She is a member of the Managing Committee of Abu Dhabi chapter since 2017 and has been instrumental in organising and managing the professional development events of the chapter including women's seminar and chapter's annual seminar. She is also the current secretary of Millennium Toastmasters Club.
She enthusiastically participates in various charitable and CSR initiatives and has been recognised for her efforts by the Embassy of India in Abu Dhabi and other professional associations.
She was featured as one of the Top 13 Women Achievers in UAE on a Television Series on B4U plus channel which showcased her success story to motivate other women in the region.
She strongly believes that if one carries the right attitude and strong determination, there is nothing that is beyond the reach. She is passionately continuing her commitment and efforts in achieving greater success and excellence for the chapter.
CA Rajiv Ravindra Datar
media@icaiauh.org | +971 50 262 3285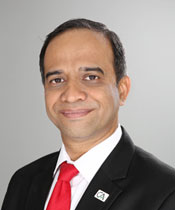 Rajiv is a member of ICAI and started his career in UAE in 2006 through an audit firm. After that he worked with Landmark Group as Corporate Finance Manager, with a European Group as a Finance Controller and currently working with ACTVET, Authority under Govt. of Abu Dhabi.
He believes that he is a hard worker and determined person. He enjoys keeping himself busy and put sincere efforts in his tasks. He enjoys working with others and also able to work unsupervised. He has excellent communication and public relation skills.
While in India, he worked closely with Pune branch office of ICAI in organizing various seminars and conferences. He always keep positive attitude towards life and like to participate in the activities of ICAI Abu Dhabi Chapter
CA Anand Gupta
social@icaiauh.org | +971 56 569 9100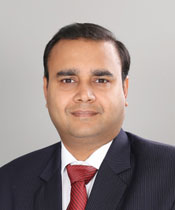 Anand is an associate member of ICAI. He is also a qualified CFA (US) and CISA. He is in the GCC region for last 14 years and worked in UAE – Dubai, Bahrain, Qatar and currently in UAE – Abu Dhabi for last two years. He worked with KPMG, Ernst & Young, Elan holdings (Qatar), Allianz Insurance etc.
Anand volunteered EIRC from 1996-1998 when he was a CA student and volunteered for ICAI ready reckoner, Annual events and CA functions in EIRC Region.
Anand was the member of executive committee of Bahrain Chapter of ICAI for around one and half year during 2006 to 2008. He also volunteered in Dubai Chapter and Doha Chapter looking after professional events, meet and greet delegates, supporting Treasury activities etc.
Anand has Passion to meet people, develop networking, help each other and serve the society and professional community. He believes that he can contribute in identifying the prospective speakers, increasing the membership base of the chapter, and work with the team to enhance brand ICAI Abu Dhabi Chapter.
CA Ajay Singhvi
communication@icaiauh.org | +971 50 667 2308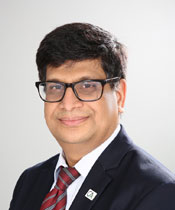 Ajay is an associate member of ICAI and Chartered Institute of Management Accountants (CIMA-UK). He is an active member of Abu Dhabi Chapter since 2002.
Currently he is working with CERT, Abu Dhabi as Group Financial Controller. Prior to this, he worked as a Financial Controller with ZADCO for 4 years and Corporate Finance Manager with Al Mansoori Specialized Engineering for 13 years. He is having more than 20 years of post-qualification experience in the areas of Project Management, Financial Management, Corporate Finance & Accounting and Audits.
During 2003-2004, Ajay was Treasurer of Al Jazira Toastmasters Club and VP Education during the year 2005-2006. He is active member of the same toastmasters' club.
He consider himself a hard worker and determined person and believes in his commitment to excellence, his ability in assuming strategic positions and contributing towards the success of the team goals.
CA Rohit Dayma
pdc@icaiauh.org | +971 50 521 1315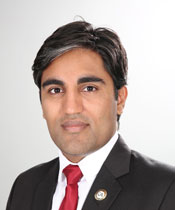 Rohit Dayma is an associate member of ICAI and associated with Abu Dhabi Chapter since 2012. He worked with Aneja Associates (Mumbai, India) and PKF (Abu Dhabi, UAE) in past, and presently, working with a Canadian engineering consultancy company Hatch Pty Ltd as a Finance Manager.
He actively served for two consecutive years as sub-committee member of ICAI Abu Dhabi Chapter during the year 2016-17 and 2017-18. He was also associated with Western India Chartered Accountants Students Association (WICASA) during his Articlesphip tenure.
He strongly believes that it's a right platform for professional networking and to contribute for the betterment of profession and fraternity at large.
CA Rajesh Reddy
membership-subcom@icaiauh.org | +971 52 979 2736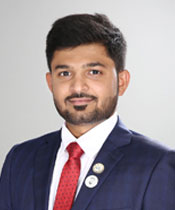 CA Rajesh Reddy a rank holder Chartered Accountant, is an associate member of ICAI and a certified CISA from ISACA, USA. He has over 8 years of professional experience in the fields of accounting, auditing and taxation with reputed audit firms and is currently working with Baker Tilly as an Assistant Audit Manager.
He has been associated with the ICAI Abu Dhabi Chapter since 2016 and served as Managing Committee member of the Chapter for 2018-19.
He is also an active volunteer. He is one of the 200 Social Media Advocates of ISACA Worldwide, Community Police of Abu Dhabi (We are all Police), Honorary Auditor of a Non-profit organization IDEA, Abu Dhabi to name a few.
As a committee member with the Chapter during 2018, he has played multi roles, has been instrumental in designing the blended learning approach for organizing CA coaching classes, played crucial role in handling social media and media affairs, organizing exams and events for the student's welfare, organizing PDC seminars, and redesigning and maintaining the website. He is also a teaching faculty, mentor and counsellor for the CA students in UAE, specifically at the Abu Dhabi Chapter.
Rajesh is a determined, energetic, confident and a passionate member serving the Chapter with the objectives of increasing membership base, promoting ICAI brand in the region, and providing continual professional enhancement to the members.
CA Balbhadra Shukla
social-subcom@icaiauh.org | +971 52 281 8051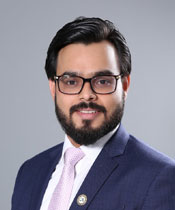 CA Balbhadra Shukla is member of ICAI since 2013 and associated with Abu Dhabi Chapter since 2015. Before coming to Abu Dhabi in 2015, he worked with Deloitte Touche Tohmatsu, Mumbai. Currently, he works with PKF Abu Dhabi as a Team Leader - Outsourced Accounting, AML Consulting and VAT Advisory Services.
He was involved in CSR activities when he was with Deloitte previously and he continued this in Abu Dhabi by getting involved with the annual events of Abu Dhabi Chapter even before his election to the sub-committee this year as serving the CA community, and the society at large, gives him a sense of contentment and accomplishment.
As a member of Abu Dhabi Chapter's management committee, his objective is to honour his social and professional responsibilities by contributing to the development of the profession.
CA Mohammed Shafeek
media-subcom@icaiauh.org | +971 50 127 9303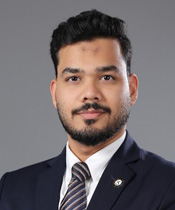 CA. Mohammed Shafeek Founder & Managing Partner: M S Accounting and Tax Consultancy
Mohammed Shafeek is a member of Institute of Chartered Accountants of India since 2015. He also holds diploma and advance diploma in management accounting from CIMA, UK. He's also a certified Islamic finance executive and holds VAT compliance diploma from the Association of Tax Technician UK. He is the recipient of His Highness Sheikh Zayed Bin Sultan Al Nahyan Memorial award for the academic excellence in the gulf region.
Mohammed Shafeek is the founder and Managing partner of M S Accounting and Tax Consultancy. He is a financial / transaction advisory professional with an experience executing various advisory engagements in Europe, Middle East and Asia. He is also the tax and business advisor for multiple Fortune 500 companies. His expertise includes Taxation, Valuation and Islamic Finance. He is an elected faculty for VAT courses conducted by ICAI Dubai chapter.
Prior to establishment of M S Accounting & Tax Consultancy, Mohammed Shafeek was leading the account and finance department of one of the UAE based conglomerate where he has developed extensive experience and expertise in the area of general corporate legal work, corporate finance and dispute resolution.
CA Shafeekh Neelayil Neelayil
pdc-subcom@icaiauh.org | +971 50 468 0655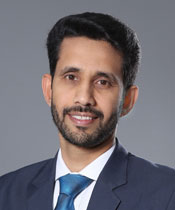 CA Shafeekh Neelayil has been an associate member of ICAI since 2003. During his 15 years career in the U.A.E., he has worked for Hilal Group, Finance House (FH) and lately for First Abu Dhabi Bank (FAB). Having worked in various senior roles, Shafeekh is presently is presently working as VP - CIB Business Management in FAB.
Shafeekh, having a strong passion for uninterrupted self-growth, is a firm believer in 'life-long-learning', and has been actively involved in several educational / leadership development platforms including Toastmasters. Apart from his achievements in communication path, he served as the 'Club President' for the year 2009-10, in addition to several other leadership roles in the Abu Dhabi ICAI Toastmasters club.
Shafeekh has been an active member of ICAI Abu Dhabi Chapter since he moved to Abu Dhabi in 2005. Now serving as PDC sub-committee member of ICAI Abu Dhabi Chapter.
CA Swati Gupta
communication-subcom@icaiauh.org | +971 56 862 5922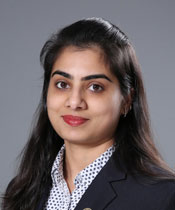 CA Swati Gupta is an Associate member of ICAI, with over 4 years of experience in Auditing & Assurance Services with Big 4 (2 years with PwC India and currently with Deloitte Abu Dhabi). She is specialized in executing and managing the engagements of large public and private sector companies covering manufacturing, technology, real estate, oil & gas and FMCG in India and UAE providing assurance services in accordance with various GAAPs including IFRS and US GAAP.
Swati is an upbeat and self-motivated team player. She is very active and energetic person with passion to participate in events & seminars and effectively contributing towards it. She enjoys meeting new people and aims at taking Abu Dhabi Chapter to new heights with support and contribution of each and everyone in the Chapter. One of her key strength being good mentor and coach, she has conducted several sessions on technical and non- technical topics. She strongly believes that failure will never overtake if the determination to succeed is strong enough.